Imec declared start of completely integrated platform of silicon photonics — service of production of multiproyektovy semiconductor plates (Multi-Project Wafer, MPW) with division of expenses between participants.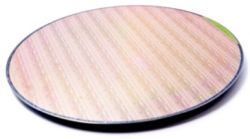 Service is provided by means of ePIXfab. The platform provides with possibility of performance of research and development of integrated schemes of silicon photonics — optical transceivers (with a speed of transfer of 25 Gb / with above), optical sensors and chips for applications in the field of natural sciences. The integrated components include wave guides with low losses, effective reshetochny beam splitters, high-speed silicon electrooptical modulators and high-speed photodetectors on the basis of germanic wave guides. Technical process of 130 nanometers of CMOS.
Registration opens on October 9, 2013, the first samples will be let out in May 2014.